Fear of Ducks Watching You: Anatidaephobia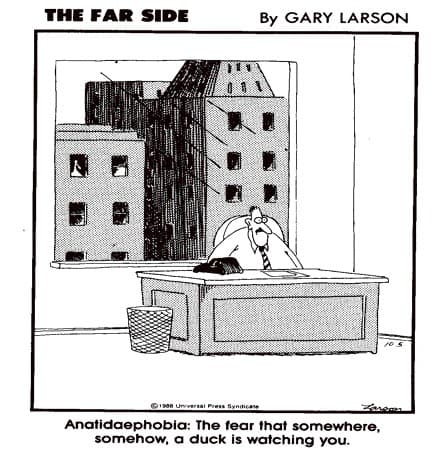 Recent Posts
link to Vestiphobia - Fear of Clothing
Do Note Fear Clothing, Learn to Control this Phobia Are loose clothes the only clothes you feel like you can breathe in? Does the thought of coming in contact with fabrics make you dread wearing any...
link to Xerophobia — Fear of Dryness
Do You Fear Dryness? Xerophobia Explained Do you avoid going to dry places and find yourself hyperventilating just thinking about entering a desert? Does the thought of being thirsty or having dry...