The Fear of Ducks – Anatidaephobia
Fear of Ducks Watching You: Anatidaephobia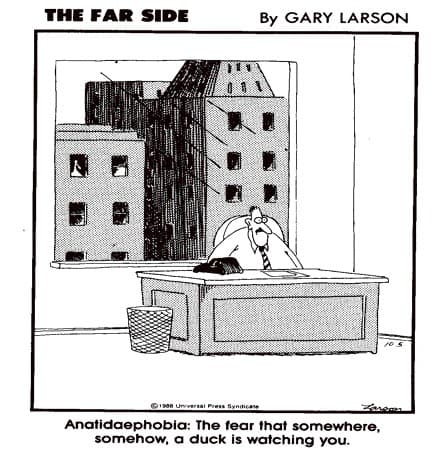 Recent Posts
link to Fear of Tall People- Gigantasophobia
Gigantasophobia: The Fear of Tall People Have you ever avoided going out with your friends just because your taller friends will be there too? You don't have anything against them but just being...
link to Fear of Shoes - Papoutsiphobia
Papoutsiphobia - Keep your Feet on the Ground Why would shoes scare you? Do you have an issues with your feet being bound or incased in shoes? Do you have a problem with the possible smell and...