Greatest Fear Quotes that Can Add Inspiration or Help Ease Anxiety
Everyone needs a bit of uplifting every once in a while and when we are afraid of something known or unknown just a few simple words may calm our nerves. Here you will find Famous fear quotes that can help you through your day.
"Facing Fear" Quotes

1. "Cowards die many times before their deaths; the valiant never taste of death but once." ~ William Shakespeare (Act II, scene 2 of Shakespeare's Julius Caesar)

2. "Do not fear mistakes. You will know failure. Continue to reach out." ~ Benjamin Franklin (A Founding Father of the United States)

3. "A life spent making mistakes is more useful than a life spent doing nothing." ~ George Bernard Shaw (Irish playwright, critic, polemicist, and political activist)

4. " It's alright to have butterflies in your stomach. Just get them to fly in information." ~ Dr. Rob Gilbert (Motivational Speaker – Success Hotline)

5. "Failure is an event, not a person. Failure does not identify who you are as a person, it only gives you experience and wisdom. Learn how to overcome failure by expert in motivation." ~ Zig Ziglar (was an American author, salesman, and motivational speaker)

6. "You gain strength, courage, and confidence by every experience in which you really stop to look fear in the face. You are able to say to yourself, 'I lived through this horror. I can take the next thing that comes along." ~ Eleanor Roosevelt (First Lady of the United States from March 4, 1933, to April 12, 1945)

7. "If you are pained by external things, it is not they that disturb you, but your own judgment of them. And it is in your power to wipe out that judgment now." ~ Marcus Aurelius (Meditations a series of personal writings written between 161 to 180AD)

8. "The greatest mistake we make is living in constant fear that we will make one." ~ John C. Maxwell (American author, speaker, and pastor)

9. "Courage is knowing what not to fear." ~ Plato (Plato's dialogue Laches (Courage) 380 B.C.E)

10. "Without darkness nothing comes to birth, as without light nothing flowers." ~ May Sarton (Belgian-American poet, novelist, and memoirist)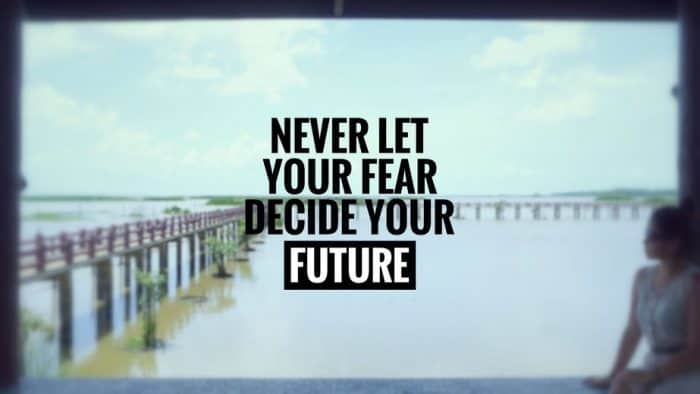 Quotes – "Fear of the Unknown"

1. "Fear is the path to the Dark Side. Fear leads to anger, anger leads to hate, hate leads to suffering." ~ Yoda (The Phantom Menace, 1999)

2. "Many times, the thought of fear itself is greater than what it is we fear." ~ Idowu Koyenikan (Wealth for All: Living a Life of Success at the Edge of Your Ability 2016)

3. "Men go to far greater lengths to avoid what they fear than to obtain what they desire." ~ Dan Brown (American author)

4. " A fear of the unknown keeps a lot of people from leaving bad situations." ~ Kathie Lee Gifford (American television presenter, singer, songwriter, occasional actress, and author)

5. " The oldest and strongest emotion of mankind is fear, and the oldest and strongest kind of fear is fear of the unknown." ~ H. P. Lovecraft (American writer of horror fiction)

6. "When you say 'fear of the unknown', that is the definition of fear; fear is the unknown, fear is what you do not know, and it's genetically within us so that we feel safe. We feel scared of the woods because we're not familiar with it, and that keeps you safe." ~ M. Night Shyamalan (American filmmaker, philanthropist, and actor)

7. " One is never afraid of the unknown; one is afraid of the known coming to an end." ~ Krishnamurti (was a philosopher, speaker, and writer)

8. "You have to get outside of your comfort zone if you're going to make significant changes in your life, and since few things scare people like the unknown, feeling fear is an excellent sign that you're on the right track." ~ Jen Sincero (American writer, speaker, and success coach)

9. "There are things known and there are things unknown, and in between are the doors of perception." ~ Aldous Huxley (was an English writer and philosopher)

10. "Relinquish your attachment to the known, step into the unknown, and you will step into the field of all possibilities." ~ Deepak Chopra (Indian-American author)

"Fear of Losing Job" Quotes

1. "You lost your job. I don't think so. You know where that job is. Think of it as the universe telling you it is time to find something even better. Trust divine order." ~ Mary-Frances Winters (founder and president of the Winters Group Inc.)

2. "You learn more from losing than winning. You learn how to keep going." ~ Morgan Wootten (was an American high school basketball coach)

3. " First, accept sadness. Realize that without losing, winning isn't so great." ~ Alyssa Milano (American actress, producer, singer, author, and activist)

4. " To be a champion, I think you have to see the big picture. It's not about winning and losing; it's about every day hard work and about thriving on a challenge. It's about embracing the pain that you'll experience at the end of a race and not being afraid. I think people think too hard and get afraid of a certain challenge." ~ Summer Sanders (American sports commentator, reporter, television personality, actress, former competition swimmer, and Olympic champion)

5. " Sometimes life is going to hit you in the head with a brick. Don't lose faith." ~ Steve Jobs (was an American business magnate, industrial designer, investor, and media proprietor)

6. "Find out what you like doing best, and get someone to pay you for doing it." ~ Katharine Whitehorn (British journalist, columnist, author, and radio presenter)

7. "If opportunity doesn't knock, build a door." ~ Milton Berle (was an American comedian and actor)

11. " Most of us, as we grow older, become frightened; we are afraid of living, afraid of losing a job, afraid of tradition, afraid of what the neighbours, or what the wife or husband would say, afraid of death. Most of us have fear in one form or another; and where there is fear there is no intelligence." ~ Jiddu Krishnamurti (was a philosopher, speaker, and writer)

8. " Grief is part of my human experience. There will always be loss during my lifetime. Loss has come in a variety of forms to me – such as death, divorce, losing a job, and selling a beloved home. Each event brought me new opportunities and experiences that would not have been possible otherwise." ~ Lisa J. Shultz (American author)

9. "Choose a job you love, and you will never have to work a day in your life." ~ Confucius (Chinese philosopher and politician)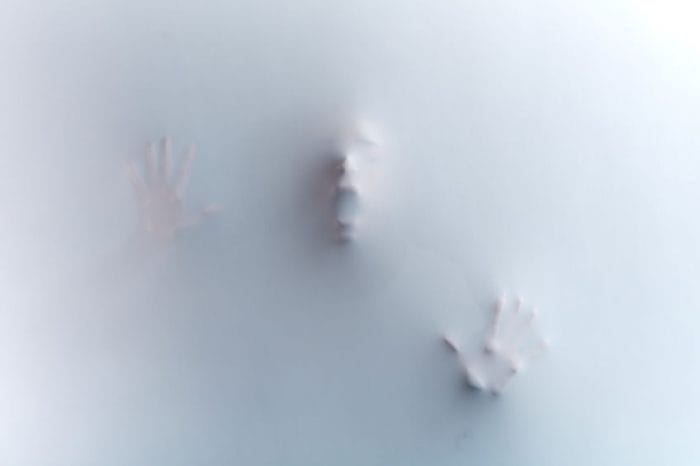 Quotes – "Fear of Failure"

1. "No human ever became interesting by not failing. The more you fail and recover and improve, the better you are as a person. Ever meet someone who's always had everything work out for them with zero struggle? They usually have the depth of a puddle or they don't exist." ~ Chris Hardwick (American comedian, actor, television and podcast host, writer, and producer)

2. "When you take risks you learn that there will be times when you succeed and there will be times when you fail, and both are equally important." ~ Ellen DeGeneres (American comedian, television host, actress, writer, and producer)

3. "When I was young, I observed that nine out of ten things I did were failures. So I did ten times more work." ~ George Bernard Shaw (was an Irish playwright, critic, polemicist, and political activist)

4. "Let the fear of failure be the background noise of your success." ~ Giovanni Dienstmann (an international author, meditation teacher, coach, and speaker)

5. "Failure seldom stops you. What stops you is the fear of failure." ~ Jack Lemmon (was an American actor and musician)

6. "I honestly think it is better to be a failure at something you love than to be a success at something you hate." ~ George Burns (was an American comedian, actor, singer, and writer)

7. "Don't be afraid of missing opportunities. Behind every failure is an opportunity somebody wishes they had missed." ~ Lily Tomlin (is an American actress, comedian, writer, singer, and producer)

8. "Only those who dare to fail greatly can ever achieve greatly." ~ Robert F. Kennedy ( the 64th United States Attorney General who served from January 1961 through September 1964 and U.S. Senator from New York who served from January 1965 until his assassination in June 1968)

9. "Failure should be our teacher, not our undertaker. Failure is delay, not defeat. It is a temporary detour, not a dead end. Failure is something we can avoid only by saying nothing, doing nothing, and being nothing." ~ Denis Waitley (American motivational speaker, writer, and consultant)

10. "I have not failed. I've just found 10,000 ways that won't work." ~ Thomas A. Edison (American inventor and businessman)

"Fear to Love" Quotes
1. "Fear is the great enemy of intimacy. Fear makes us run away from each other or cling to each other but does not create true intimacy." ~ Henri Nouwen (was a Dutch Catholic priest, professor, writer, and theologian)

2. "Loving can cost a lot but not loving always costs more, and those who fear to love often find that want of love is an emptiness that robs the joy from life." ~ Merle Shain (was a Canadian author and journalist)

3. " I've never fallen in love right off the bat. I get scared to say I love you too soon because it means so much. It means you're not seeing an end to things." ~ Leighton Meester (American actress, singer, songwriter, and model)

4. " If someone broke your heart it doesn't mean you should build a wall around it and quit loving. Redirect your love." ~ Rick Warren (American Baptist evangelical Christian pastor and author)

5. "All the things that people do in order to show that they don't need anybody… meanwhile, all they really want to do is say, "Please keep me." We all want to be kept. The problem is we are too afraid to let anyone know about it. What are these fragile things in our hearts that have so much fear of being broken?" ~ C. JoyBell C. (American author)

6. " To love at all is to be vulnerable. Love anything and your heart will be wrung and possibly broken. If you want to make sure of keeping it intact you must give it to no one, not even an animal. Wrap it carefully round with hobbies and little luxuries; avoid all entanglements. Lock it up safe in the casket or coffin of your selfishness. But in that casket, safe, dark, motionless, airless, it will change. It will not be broken; it will become unbreakable, impenetrable, irredeemable. To love is to be vulnerable." ~ C. S. Lewis (was a British writer and lay theologian)

7. " There are two basic motivating forces: fear and love. When we are afraid, we pull back from life. When we are in love, we open to all that life has to offer with passion, excitement, and acceptance." ~ John Lennon (was an English singer, songwriter, musician, peace activist, founder, co-lead vocalist, and rhythm guitarist of the Beatles)

8. "Love is what we were born with. Fear is what we learned here." ~ Marianne Williamson (American author, spiritual leader, political candidate, and activist)

9. "The choice that frees or imprisons us is the choice of love or fear. Love liberates. Fear imprisons." ~ Gary Zukav (American spiritual teacher and the author)

10. "If you want to tap into what life has to offer, let love be your primary mode of being, not fear. Fear closes us down and makes us retreat. It locks doors and limits opportunities. Love is about opening to possibilities. Seeing the world with new eyes. It widens our heart and mind. Fear incarcerates, but love liberates." ~ Mark Green (American politician, physician, and retired U.S. Army Major. He is currently serving as a United States Representative.)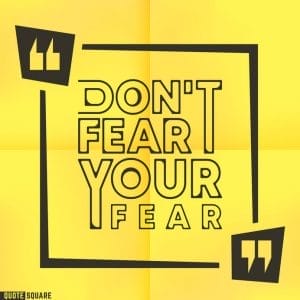 "Fear Nothing" Quotes
1. " I hope for nothing. I fear nothing. I am free." ~ Nikos Kazantzakis (was a Greek writer)

2. "No passion so effectually robs the mind of all its powers of acting and reasoning as fear." ~ Edmund Burke (Sublime and Beautiful 1757)

3. " A man who fears nothing is a man who loves nothing; and if you love nothing, what joy is there in your life?" ~ Sean Connery (First Knight (1995) as King Arthur)

4. " I must not fear. Fear is the mind-killer. Fear is the little-death that brings total obliteration. I will face my fear. I will permit it to pass over me and through me. And when it has gone past I will turn the inner eye to see its path. Where the fear has gone there will be nothing. Only I will remain." ~ Frank Herbert (was an American science-fiction author)

5. " A clear and innocent conscience fears nothing." ~ Queen Elizabeth I (was Queen of England and Ireland from November 17, 1558, until her death on March 24, 1603)

6. " Fear nothing! Have peace until the morning! Heed no nightly noises!" ~ J.R.R.Tolkien (Lord of the Rings – Fellowship of the Ring Book 1, Chapter 7, pg. 162 – 2001)

7. " Nothing in life is to be feared. It is only to be understood." ~ Marie Curie (a Polish-born scientist and the first woman to be awarded a Nobel Prize for Physics in 1903)

8. " I fear nothing and I regret less." ~ John Cena (American professional wrestler, actor, and television presenter)

9. " The eagle has no fear of adversity. We need to be like the eagle and have a fearless spirit of a conqueror!" ~ Joyce Meyer (American Charismatic Christian author and speaker and president of Joyce Meyer Ministries)
10.
" There's no fear when you're having fun.
" ~ Will Thomas (American professional basketball player)
"Fear Karma" Quotes

1. " How people treat you is their karma; how you react is yours." ~ Wayne Dyer (American self-help and spiritual author and a motivational speaker)
2. "Karma comes after everyone eventually." ~ Jessica Brody (American author)
3. "If you're a really mean person you're going to come back as a fly and eat poop." ~ Kurt Cobain (American singer-songwriter and musician, along with being a guitarist, primary songwriter, and frontman of the rock band Nirvana)
4. "Like gravity, karma is so basic we often don't even notice it." ~ Sakyong Mipham (The 12 Principles of Pyong'hwa: Pathways and Perspectives for More Peace and Tranquility in Life" by Steev Ramsdell, 2012.)
5. "Not only is there often a right and wrong, but what goes around does come around, Karma exists" ~ Donald Van De Mark (The Good Among the Great: 19 Traits of the Most Admirable, Creative, and Joyous People 2011)
6. "Violence does, in truth, recoil upon the violent, and the schemer falls into the pit which he digs for another" ~ Sir Arthur Conan Doyle (Adventures of Sherlock Holmes Adventure VIII. The Adventure of the Speckled Band 1892)
7. "If you give a good thing to the world, then over time your karma will be good, and you'll receive good." ~ Russell Simmons (American entrepreneur, record executive, writer, and film producer)
8. "As long as karma exists, the world changes. There will always be karma to be taken care of." ~ Nina Hagen (German singer, songwriter, and actress)
9. "I believe in karma, and I believe if you put out positive vibes to everybody, that's all you're going to get back." ~ Kesha (American singer, songwriter, rapper, and actress)
10. There's a natural law of karma that vindictive people, who go out of their way to hurt others, will end up broke and alone." ~ Sylvester Stallone (American actor, director, producer, and screenwriter)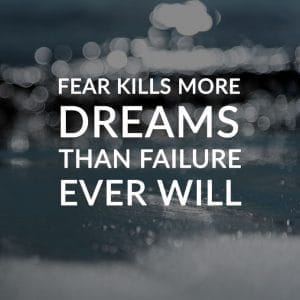 "Fear of Being Judged" Quotes

1. " I hate prejudice, discrimination, and snobbishness of any kind – it always reflects on the person judging and not the person being judged. Everyone should be treated equally." ~ Gordon Brown (British politician who served as Prime Minister of the United Kingdom from 2007 to 2010)
2. "When I was younger, I had a fear of being judged as a footballer, and my worst fear was feeling like I didn't belong at the level of football I was playing." ~ Millie Bright (English footballer)
3. "You can like or dislike me. You are entitled to form an opinion about me, and I don't fear being judged." ~ Hina Khan (Indian television and film actress)
4. "A heart is not judged by how much you love, but by how much you are loved by others." ~ Frank Morgan (was an American character actor on radio, stage, and film)
5. "I have a dream that my four little children will one day live in a nation where they will not be judged by the color of their skin but by the content of their character" ~ Martin Luther King, Jr. (Aug. 28, 1963, as part of the March on Washington)
6. "I cannot believe there is caste system in society; I cannot believe people are judged on the basis of their prosperity." ~ Saina Nehwal (Indian professional badminton singles player)
7. "Who are you to judge the life I live? I know I'm not perfect -and I don't live to be- but before you start pointing fingers… make sure you hands are clean!" ~ Bob Marley (was a Jamaican singer, songwriter, and musician)
8. "If you judge people, you have no time to love them." ~ Mother Teresa (was an Albanian-Indian Roman Catholic nun and missionary)
9. "Judging others makes us blind, whereas love is illuminating. By judging others we blind ourselves to our own evil and to the grace which others are just as entitled to as we are." ~ Dietrich Bonhoeffer (a Lutheran pastor, theologian, anti-Nazi dissident, and key founding member of the Confessing Church)
10. "We are so scared of being judged that we look for every excuse to procrastinate." ~ Erica Jong (American novelist, satirist, and poet)
"Fear Encouragement" Quotes

1. "Each of us must confront our own fears, must come face to face with them. How we handle our fears will determine where we go with the rest of our lives. To experience adventure or to be limited by the fear of it." ~ Judy Blume (American writer)
2. "The key to change… is to let go of fear." ~ Roseanne Cash (American singer-songwriter and author)
3. "The brave man is not he who does not feel afraid, but he who conquers that fear." ~ Nelson Mandela (was President of South Africa from 1994 to 1999)
4. "Have no fear of perfection–you'll never reach it." ~ Salvador Dali (was a Spanish surrealist artist)
5. "When a resolute young fellow steps up to the great bully, the world, and takes him boldly by the beard, he is often surprised to find it comes off in his hand, and that it was only tied on to scare away the timid adventurers." ~ Ralph Waldo Emerson (American essayist, lecturer, philosopher, abolitionist, and poet)
6. "Of all the liars in the world, sometimes the worst are our own fears." ~ Rudyard Kipling (The Collected Works by Rudyard Kipling published in 1941)
7. "If you are distressed by anything external, the pain is not due to the thing itself, but to your estimate of it; and this you have the power to revoke at any moment." ~ Marcus Aurelius (Meditations by Marcus Aurelius, Martin Hammond (Translator), Albert Wittstock (Translator), Simone Mooij-Valk (Translator), Diskin Clay (Introduction) published in 2006)
8. "Fear is pain arising from the anticipation of evil." ~ Aristotle (Greek philosopher and polymath)
9. "Fear makes strangers of people who would be friends." ~ Shirley Maclaine (American actress, singer, author, activist, and former dancer)
10. "One of the greatest discoveries a man makes, one of his great surprises, is to find he can do what he was afraid he couldn't do." ~ Henry Ford (was an American industrialist and business magnate, founder of the Ford Motor Company)
"Fear of Rejection" Quotes

1. " Don't regard rejection as failure—think of it as the dress rehearsal for your next glowing success." ~ Harvey Mackay (Overcoming the Fear of No December 5, 2012)
2. " The fear of rejection really kind of stunts your growth as a person. I mean, it's like a friend of mine says, who cares if you fail? Who cares if you fail? It's like babies try to get up and walk all the time and they keep falling down. If we just gave up, we'd all be crawling around." ~ John Rzeznik (American musician, singer-songwriter, and producer)
3. "Following your heart means allowing the possibility of finding true love to be stronger than the fear of rejection." ~ Susane Colasanti (American author)
4. "We all learn lessons in life. Some stick, some don't. I have always learned more from rejection and failure than from acceptance and success." ~ Henry Rollins (American musician, singer, actor, presenter, comedian, and activist)
5. "I really wish I was less of a thinking man and more of a fool not afraid of rejection." ~ Billy Joel (American musician, singer-songwriter, and composer)
6. " What would happen if people practiced openness and honesty? If people talked about their real challenges without shame or fear of rejection? My guess is that people would feel less alone and isolated. People would be willing to share more, and as a result, society would feel more connected to each other and their experiences." ~ Deborah Reber (American author)
7. "The better you are at communicating, negotiating, and handling your fear of rejection, the easier life is." ~ Robert Kiyosaki (American businessman and author)
8. "I take rejection as someone blowing a bugle in my ear to wake me up and get going, rather than retreat." ~ Sylvester Stallone (American actor, director, producer, and screenwriter)
9. "I think all great innovations are built on rejections." ~ Louis Ferdinand Auguste Destouches (was a French novelist, polemicist, and physician)
10. "I know that when a door closes, it can feel like all doors are closing. A rejection letter can feel like everyone will reject us. But a closed door leads to clarity. It's really an arrow. Because we cannot go through that door, we will go somewhere else. That somewhere else is your true life." ~ Tama J. Kieves (American author)