Decoding Xafniasmaphobia
Do you get shivers at the thought of surprises? Do you wish you'd never be surprised?
Do you dread your next birthday because you worry your friends may organize a surprise party for you? Does the thought of being surprised make you feel nauseous and dizzy?
If so, you may have xafniasmaphobia, a fear of surprises.
People often enjoy surprises, whether it's a birthday party or a similar occasion. However, some people may not like being startled by an unexpected event or information.
Disliking surprises is natural, but an extreme fear of surprises can interfere with daily activities. It can cause crippling anxiety and avoidance. People with xafniasmaphobia deliberately steer clear of any situation that may involve surprises. They attempt to avoid the circumstances that set it off and, in extreme cases, even the mere thought of surprises.
You can treat this phobia with self-help methods and professional therapy. Continue reading to learn more about the causes of the fear of surprises, its symptoms, and treatment.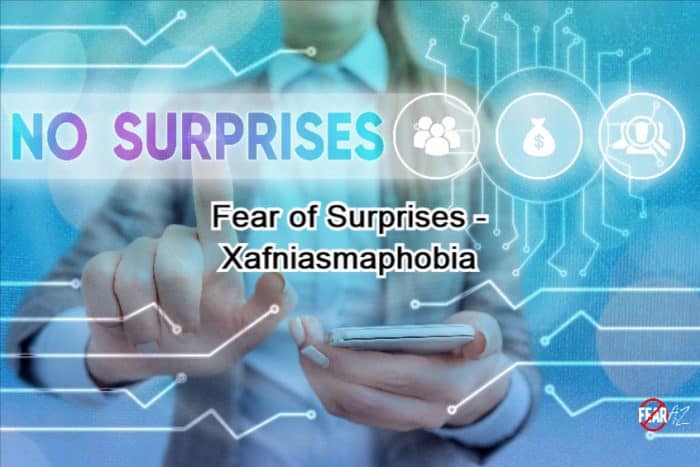 Some Things You Need to Know about Xafniasmaphobia
Fear of surprises may not make it to the list of common phobias, but it is quite understandable. Surprise is one of the seven universal emotions.
Sudden sounds and movements can trigger the emotion of surprise. This emotion serves to help us determine whether what is happening is dangerous or not.
Depending on the situation, fear, anger, amusement, relief, disgust, or relief follow the emotion of surprise, which lasts only a few seconds.
In other words, the surprises phobia may not be a fear of the surprise itself but of what follows. The uncertainty that follows a surprise can be uncomfortable and can cause one to develop anxiety.
As xafniasmaphobia is related to emotions, it is also closely associated with other emotional phobias like philophobia (fear of falling in love) and cherophobia (fear of happiness).
Xafniasmaphobia Causes
Many factors may cause a fear of surprises, but there are three main causes:
If you grew up around parents or guardians who dreaded surprises, you might also develop the fear.
You had a negative experience with surprises in the past, or you might have seen or heard about other people having bad experiences with surprises.
It may be hereditary, as the fear of surprises may have helped your ancestors detect danger and survive. They may have passed on these traits to you.
Xafniasmaphobia Symptoms
Now that you know everything about xafniasmaphobia, the next step is understanding its symptoms.
Physical Symptoms
Nausea
Panic attack
Excessive sweating
High blood pressure
Headache or dizziness
Dry mouth
Numbness
Hyperventilation
A choking sensation
Psychological Symptoms
Stress
Anxiety
A diminished sense of reality
Feeling out of control
Depression
Uncontrollable thoughts
Panic attacks
Constantly worrying about what will happen
Depending on the severity of the phobia, you may notice one or all of the above symptoms.
Xafniasmaphobia Treatment
If your fear of surprises prevents you from going about your daily activities, getting help is the next step.
Although there is no cure for the phobia of surprises, you can try one of several treatment options to ease your symptoms and lead a normal life.
Self-Help
Opening up in front of a stranger, even if the stranger is your doctor or therapist, may make you nervous. So, to begin with, try self-help. As no one knows you better than yourself, self-help can sometimes yield good results.
Self-help can help you get your thoughts straight and reduce your anxiety.
Breathing Techniques
Breathing provides oxygen to the blood cells and removes carbon dioxide. Deep breathing can help relieve anxiety, fatigue, and panic attacks.
The most effective breathing techniques are alternate-nostril breathing, box breathing, belly breathing, and 4-7-8 breathing. Here is a short description of these techniques:
Alternate-nostril breathing: As the name suggests, you need to inhale with one nostril and exhale through the other.
Belly breathing: Also known as diaphragmatic breathing, this technique involves breathing through the nose and exhaling through slightly pursed lips.
Box breathing: Also known as four-square breathing, box breathing involves inhaling, holding, and exhaling, all for four counts.
4-7-8 breathing: This technique involves inhaling for four counts, holding the breath for 7 counts, and exhaling over 8 counts.
Positive Visualization
This technique has been used for decades to prime the mind. You will learn to use your imagination to visualize the desired outcome during the process.
According to research, our brains have trouble telling the difference between what is real and what is imagined. You can overcome your fears with positive visualization techniques as you have previously confronted the object of your fears and visualized positive outcomes.
You will be able to face your fears by doing the mental work beforehand, building your confidence, and pushing past your perceived limits.
When to Seek Professional Help
If your phobia does not affect your daily activities, you can continue leading your life without trouble. But surprise fear is not something you can ignore if it disrupts your life.
If none of your self-help methods succeed, you may need professional help. The sooner you seek help, the better your chances of a successful outcome.
Get professional help immediately if:
Your panic attacks have become frequent
It has become tough to lead an everyday life
You have started avoiding people and socializing less
This phobia has been bothering you for the past six months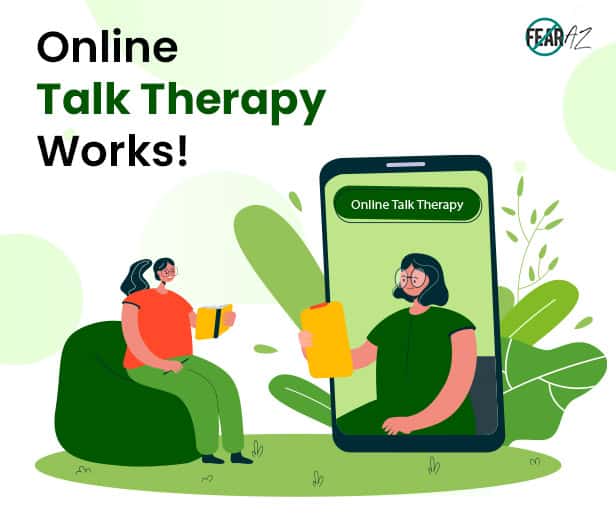 Professional Help for the Fear of Surprises
Exposure Therapy
As the term suggests, exposure therapy involves gradually exposing yourself to your fear. A qualified therapist will help progressively expose you to your fear in a controlled environment.
People often try to avoid the source of their fear, but doing so for an extended period might worsen things. Exposing ourselves to our fears helps build confidence so we can overcome them.
Hypnotherapy
Hypnosis can be beneficial in conjunction with other techniques for treating your phobia. A hypnotherapist will put you into a relaxed and receptive trance-like state and offer suggestions to help you alter your thought patterns. It can help overcome fears and modify other irrational or unhealthy behavior.
Cognitive Behavioral Therapy (CBT)
Through cognitive behavioral therapy, people can eliminate destructive feelings and thoughts that could negatively impact their lives in the long run.
Your therapist will work with you to identify and replace irrational thinking patterns with realistic ones. This, in turn, will help modify your fearful behavior.
Learning to Cope with Xafniasmaphobia
There is no guarantee that the above-recommended techniques and methodologies will completely alleviate your fear of surprises. However, they can help you stay in control and ease the symptoms. Managing your anxiety can improve your well-being and prevent the phobia from controlling you.
Wrap-Up
When dealing with a phobia, having a solid support system can help. Your family and friends will be glad to encourage your efforts to heal if they understand your fears.
Until your fear reduces to slight discomfort, try to continuously challenge yourself. And remember to reward yourself even if you see the slightest improvement!